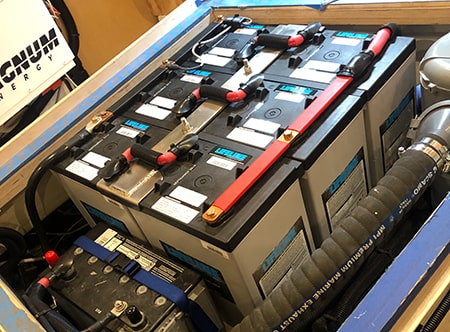 It's time to upgrade your offshore cruiser with Marine Electric Systems, LLC! Using our decades of experience and technical knowledge, we will enhance the aesthetic and efficiency of your boat. We specialize in electrical and electronic refits for offshore cruising, and our team adheres to all ABYC and NMEA standards. To learn more, please give us a call!
The Electrical Refit Process
Despite their age, older boats are incredibly desirable for recreational clients. Their vintage characteristics create a classic aesthetic and give the boat a timeless appeal. However, many of these boats are not fit for offshore cruising due to their outdated electrical systems. A comprehensive electrical refit is essential to ensure safety out at sea!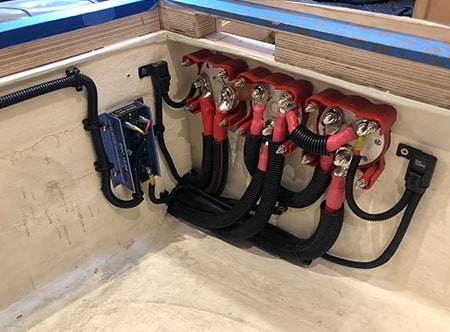 Marine Electric Systems provides top-tier electrical refits for boats of all kinds. These services transform an outdated system and amplify its efficiency. No two boats are alike, and we treat every project with diligent attention to detail.
As the first step, we evaluate all components of the electrical system and design a new system that meets all of the customer requirements. We carefully remove the outdated components, then determine the best locations and layout for the new components. Our goal is to upgrade your boat while preserving its aesthetic and factory designs. In many cases, our team will renovate the infrastructure to ensure a seamless transition for the new system. We build mounting pads and or shelves, to properly support the new equipment, fabricate custom bezels and trim to guarantee nothing looks out of place. Every refit is catered to your specific boat and we match the aesthetic of all the materials. All components, old and new, should be complementary and work together cohesively.
ABYC and NMEA Standards
At Marine Electric Systems, we strictly follow industry regulations to ensure optimal performance for our clients. Your safety is our top priority and we always go the extra mile to strengthen your boat's reliability. Our team adheres to all guidelines set by the American Boat & Yacht Council (ABYC) and the National Marine Electronics Association (NMEA). ABYC sets the standards for our electrical refitting services, while the NMEA focuses on electronic installations. Our team stays abreast of the latest advancements in the industry and keeps up to date with any changes to the regulations. With Marine Electric Systems, you can trust that your boat is in good hands!